Joy Blenman
My conversation with Red Table Talk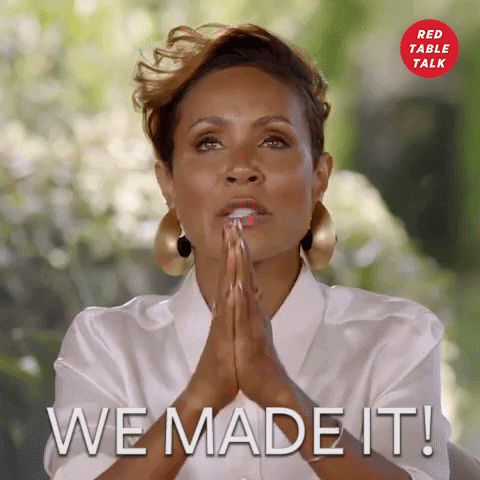 It feels surreal to be writing this. Never in a million years did I think that Jada-Pinkett Smith's show Red Table Talk would invite me to share my story.
This week @jadapinkettsmith @willowsmith, and @gammynorris are having raw chats about something rarely talked about—Alopecia. I am honoured that I got to share my thoughts with them on two episodes. The first one drops today. Check it out @redtabletalk on Facebook at 9:00AM PST (12:00PM EST). The episode featuring my story in-depth drops on Saturday.
The show features interviews with other men, women, and children living with alopecia, including my friend, Gina Knight, a wig-maker from London with a mission to empower black women living with hair loss. There is also a touching interview with the mother of Rio Allred, the 12-year-old who committed suicide due to bullying because of her alopecia. Amid tragedy, her family has created a foundation to combat bullying called Rio's Rainbow. I am in awe of their sheer strength.
12-year-old Rio Allred
I felt isolated, depressed, and worthless when I was younger because of my alopecia (and the bullying that came along with it). So when I started this platform, my goal was to help at least one person struggling with Alopecia. However, God has brought that goal to fruition tenfold. I have chills right now because I know this is only the beginning.
Me as a toddler with alopecia
Me as a child with alopecia
Please share this post and the Red Table Talk series on alopecia widely. The more we talk about alopecia, the more we eradicate stigma, and the more people (especially children) know that bald too is beautiful.
Love,
Joy